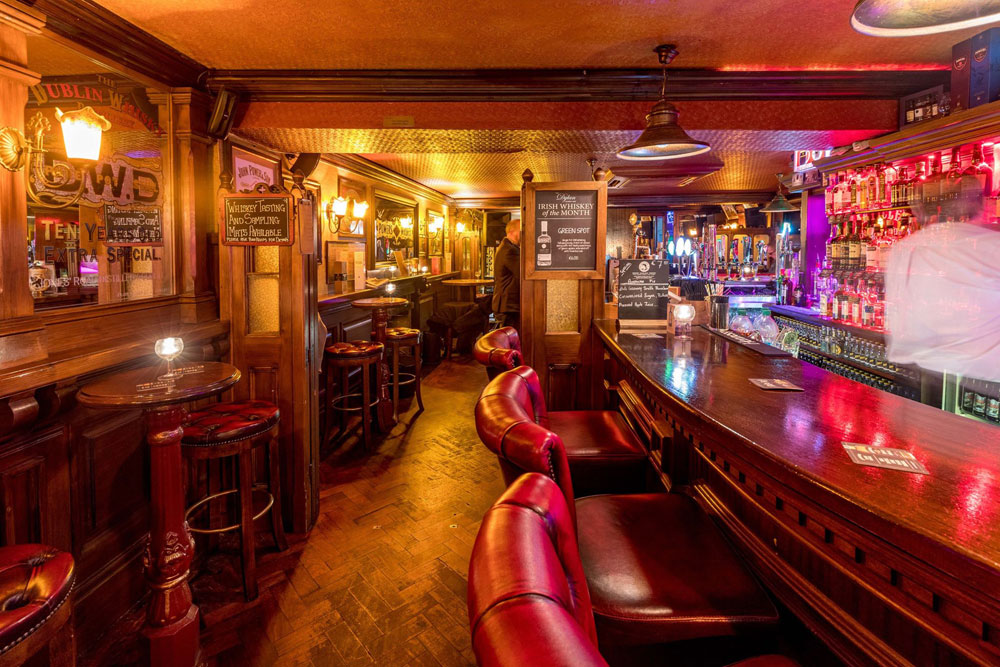 Only the Finest Selected World Whiskies.
Private Whiskey sipping and tasting classes available.
Over 200 different Whiskies in our Whisky Library. Over 50 different Gins

Current Entertainment Listings @ The Dylan

Wednesday Live Acoustic Set with WANDERING SOULS 9.30pm
Thursday The Legendry Tómas Jackman, Irelands Leading Balladeer 9pm
Friday Philip & Gill Coulter 9.30pm Acoustic folk ballad and blues set
Sunday Kevin & Eugene Greatest hits of the 50s 60s 70s & 80s @9pm
Monday Graham & Aiden's Acoustic Rhythm and Blues set 9.30pm
Tuesday Live Acoustic Set with WANDERING SOULS 9.30pm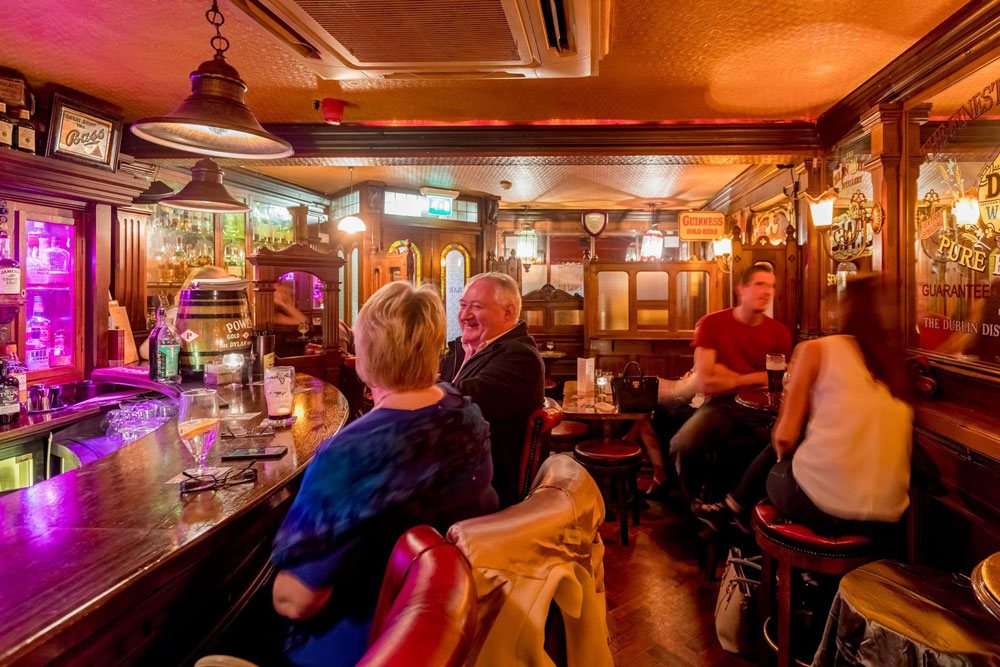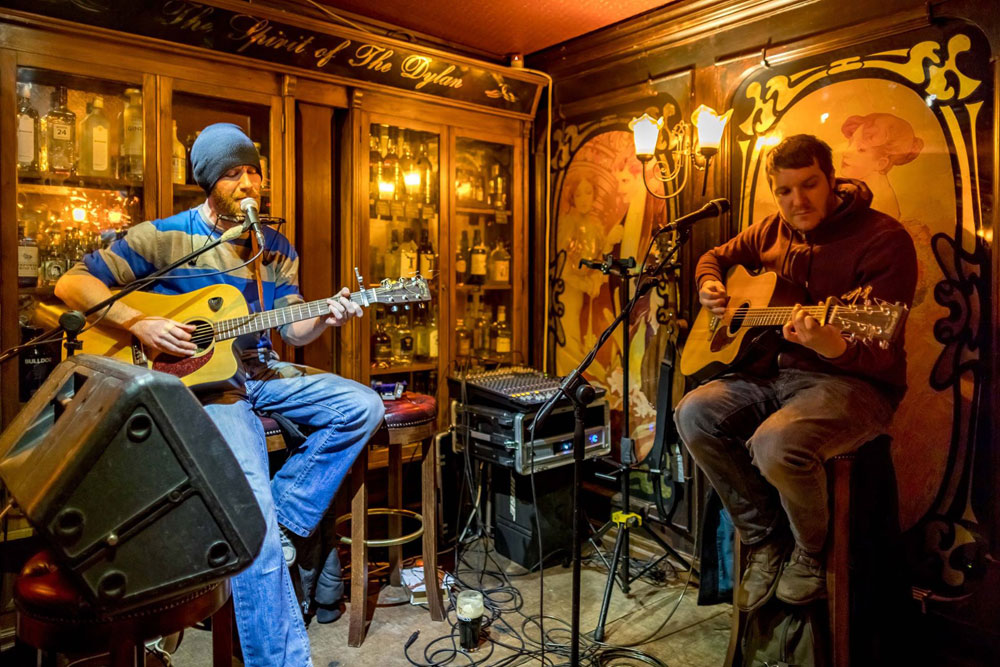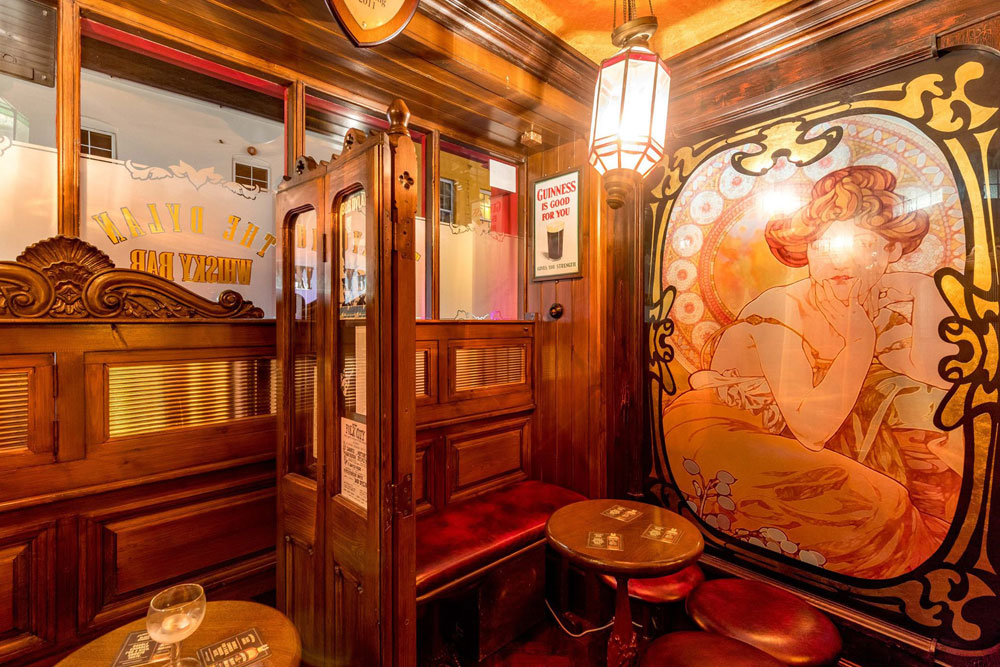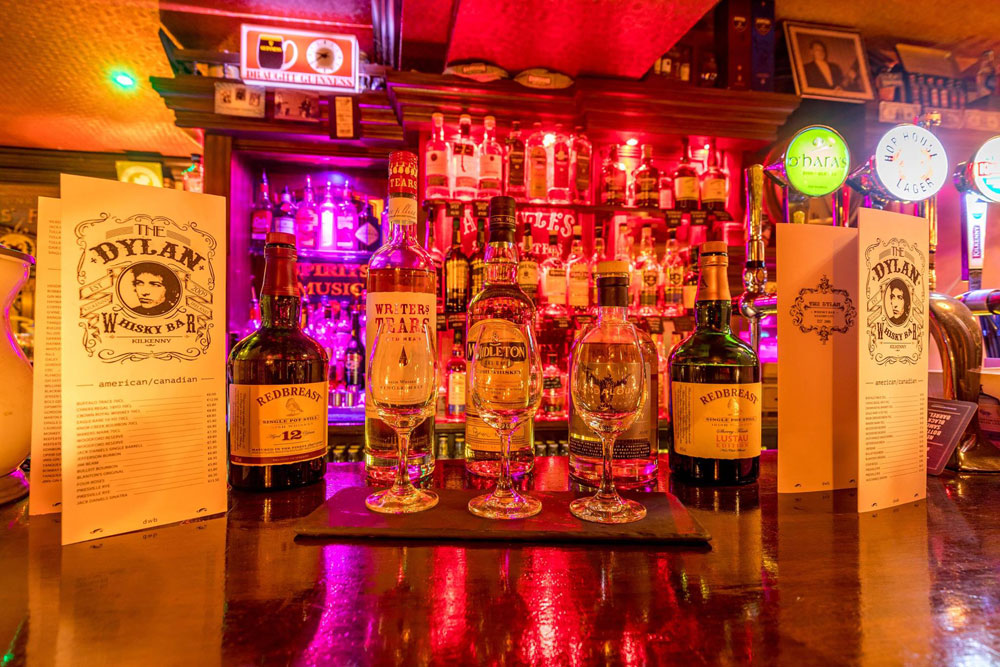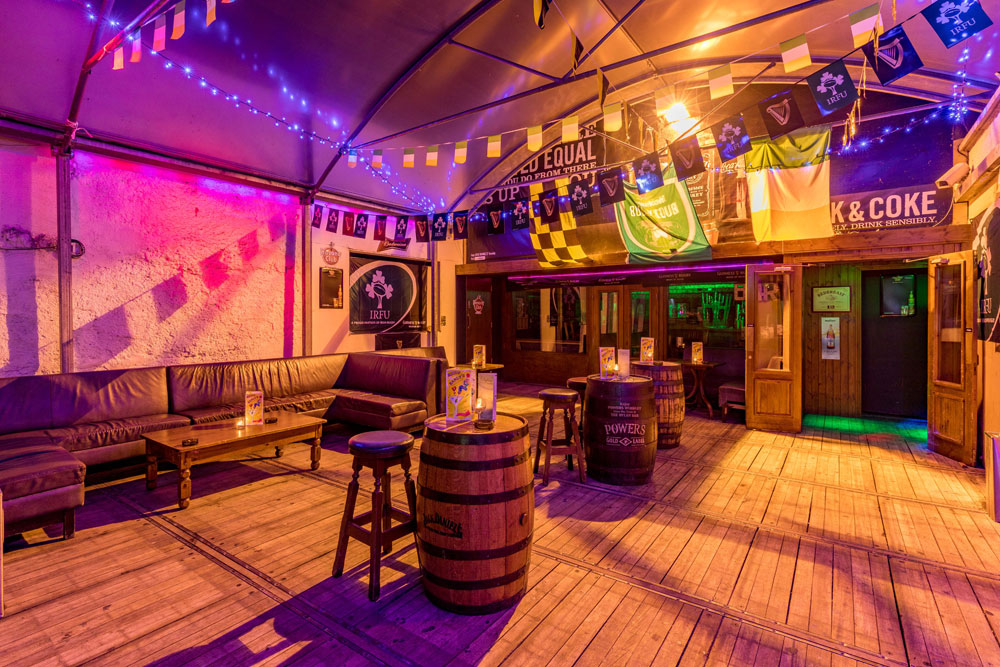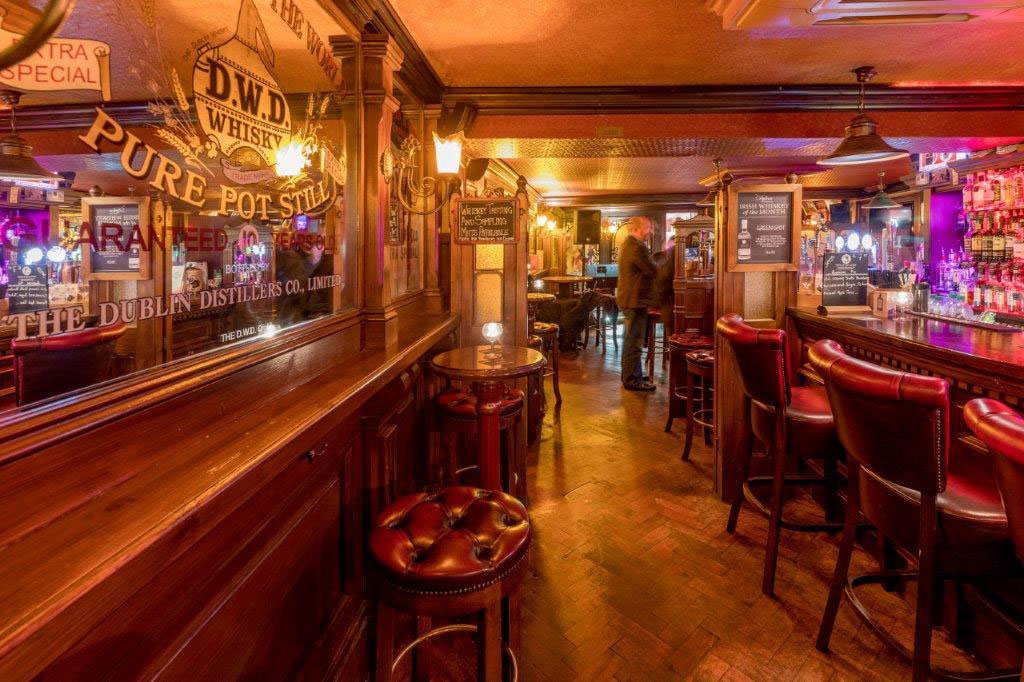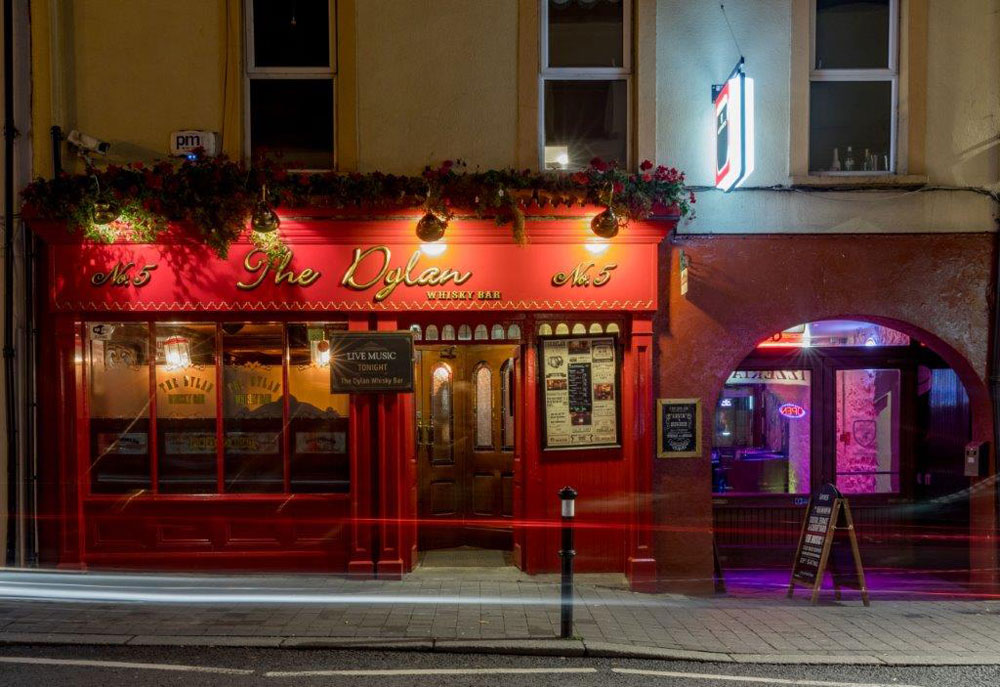 THE DYLAN IS POWERS WHISKEY "BEST SNUG"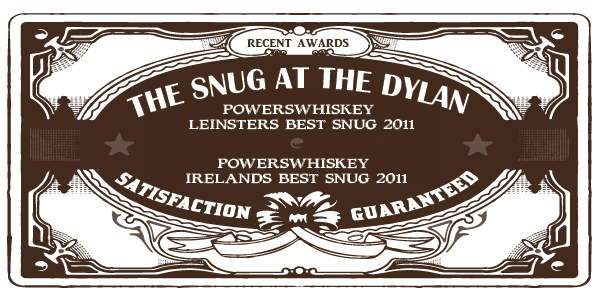 The Snug
The Dylan's Snug can quickly be transformed from one snug that can seat 8 to 10 people into two cosy private intimate snugs. The little snug shown on the left is affectionately known as 'The Matchmakers Snug' and is shown here with its privacy doors 'Closed'. The snug lives up to its 'Whisky Bar' status with several Powers Whiskey mirrors & advertisements adorning its timber sheeted interior. Once in the snug you need never get up off that seat!!!.....one of two Art Deco style 'Push For Service' bell pushes that alerts the barkeeper through a vintage bell & flag system located behind the bar.
Room for a large group
Comfortable leather seated bench with accompanying stools can seat a large group of up to ten people. Located in front of the snug and directly opposite the bar, you need never get up!!!

Open Turf Fire
A large Powers Whiskey mirror adorns the wall of the main bar above where an open turf fire burns during the winter. Feeling a little chilly...TRY a HOT WHISKY... made with Powers Gold Label of course!
Taste, Feel & Experience 'The Spirit of The Dylan'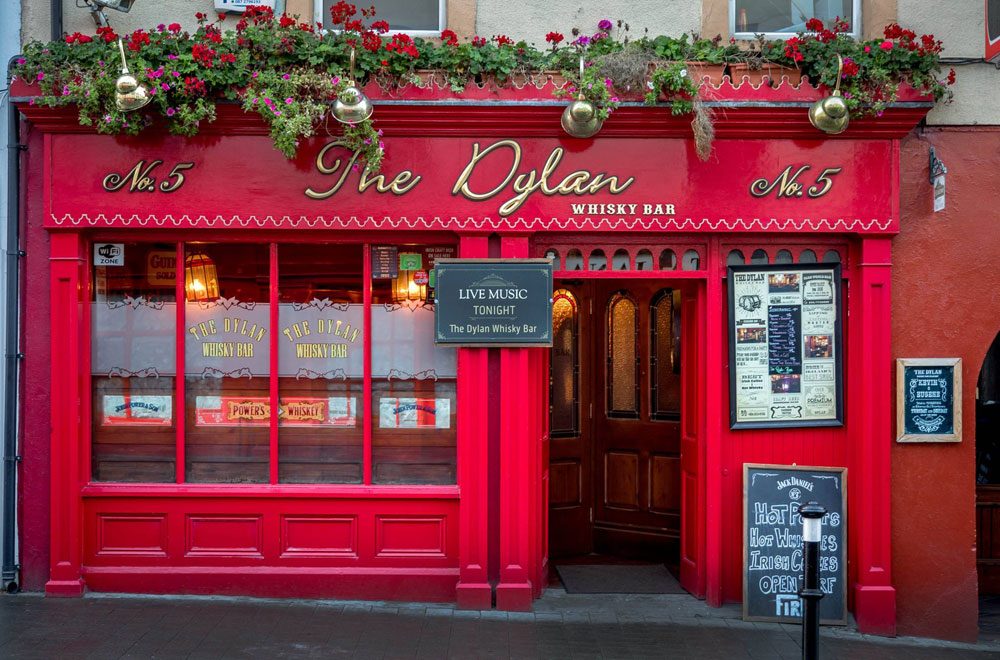 Address: 6 John Street, Kilkenny