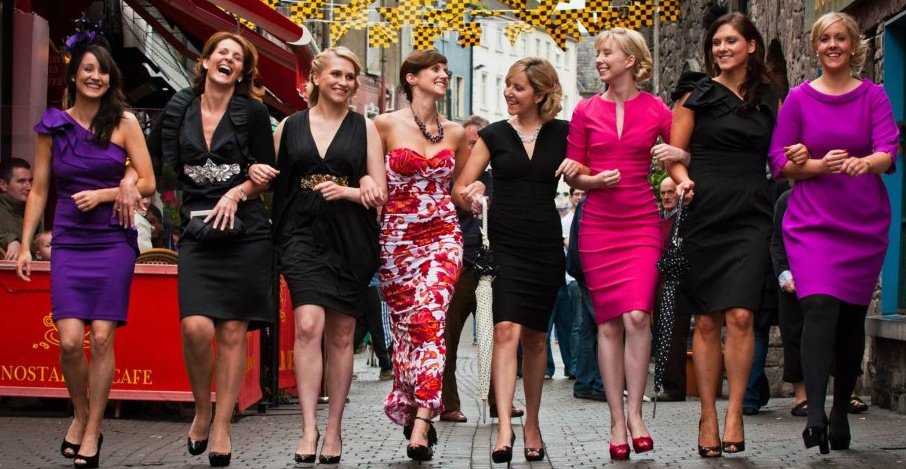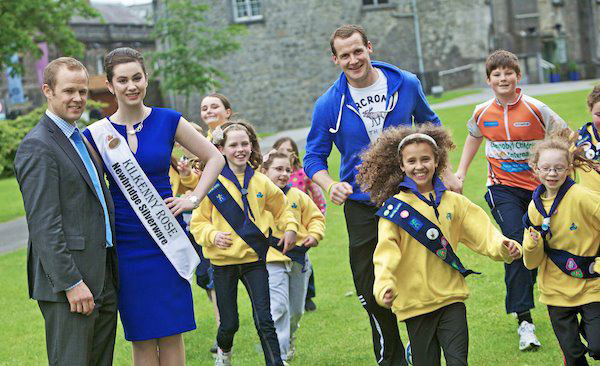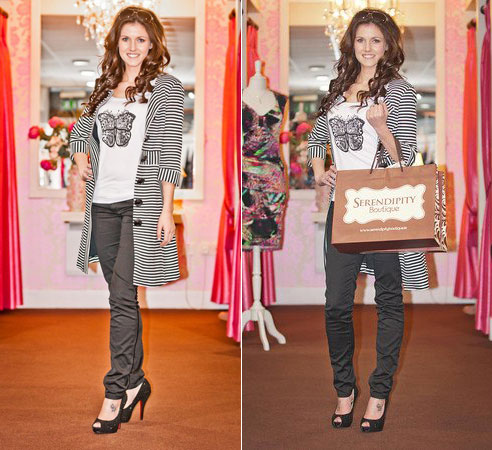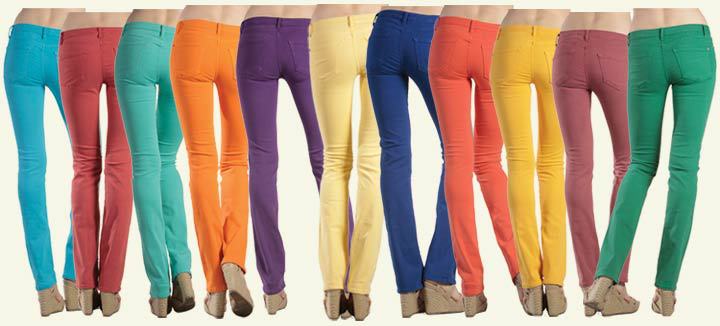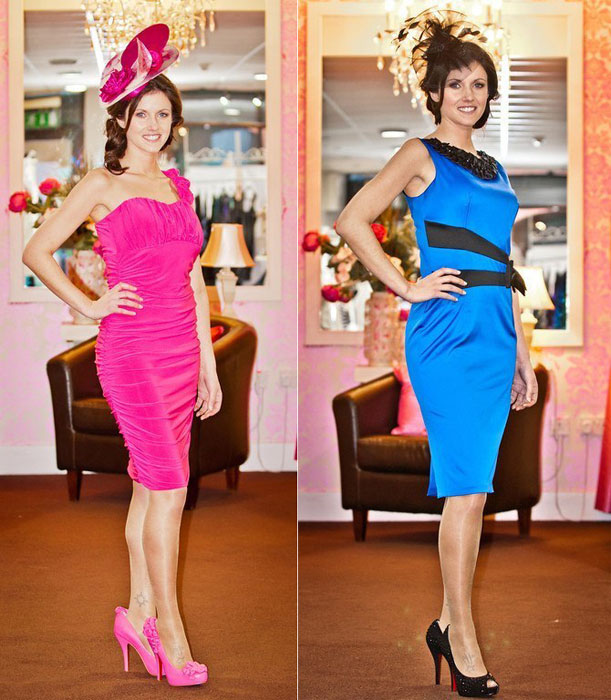 Serendipity Boutique is described as a "mother daughter shop". Stocking mother of the bride, special occasion wear, bridesmaids, party wear and casual wear.
Maebh has created a shopping experience to be remembered. Attention to detail, individuality, price points, style and service are a few words Maebh likes to base her business on.
Labels both National and International are chosen carefully by Maebh to achieve a refreshing and eclectic results. The price range varies from label to label but consideration is taken to cater for all budgets.
Each collection is carefully chosen with each customer in mind.
Additional Services We Offer:
Late night shopping by appointment
Over the phone Sale Service with next day delivery
Deposit Facility which enables customers to place items on deposit for 1 month.
In store Personal Shopping Facility

TV Appearances
Serendipity Boutique has made regular apperances on Ireland AM with Celia Holman Lee, TV3's Expose with Karen Koster and customer evenings hosted by Cathy O Connor.
The team in Serendipity has vast amount of fashion and retail experience which makes it a must visit store.
Maebh and the ladies choose labels from all over the world with great care.......
Opening Hours
Monday - Saturday: 10am - 6pm
Closed on Sundays
After hours by appointment
Address: 34 Kieran Street, Kilkenny