Decorations, music and musings in Rothe House
30.11. 2011

Published on Tuesday 29 November 2011 16:54
Rothe House & Garden, in Parliament Street, has put together an exciting programme of events to help us all to get in the Christmas spirit. It starts on Thursday 1st December at 7.00 pm, with a Christmas Decoration and Flower Demonstration by Mary Pyke and Rosemary Barnes. This evening is designed to introduce new and different ways to create that unique Christmas decoration for your home, at a relatively low cost. The admission price of €10 includes refreshments, and all decorations created on the night will be raffled.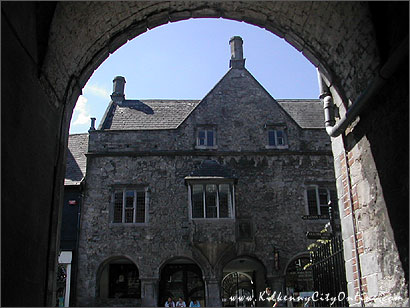 On Wednesday 7th December, the annual Christmas Miscellany takes place. An evening of Christmas and winter music and musings, this has become a very popular event which seems to kickstart the Christmas season for everyone. The music is provided by Sonas Chamber Choir, and the musings are by a number of local people – some with their own writings. The mince pies, mulled wine ,log fire and Christmas tree all help to add to the atmosphere. Tickets are €20, and include refreshments. All proceeds go to the Rothe House Renaissance Project.
Two more of our hugely successful Children's workshops are taking place on Saturday 10th December, one at 10.30 and one at 2.30. Children learn through activity and play, and will create lots of Christmas goodies to decorate their homes and schools. Maybe even make some Christmas presents as well? Booking is essential for these events, at 056 7722893 or email info@rothehouse.com. €10 per child, and family rates apply – please ask when booking.
These events are the culmination of a full programme of events at Rothe House & Garden throughout 2011, which saw record numbers visiting. The poor weather didn't seem to deter our visitors, but maybe it was our ducks which attracted them!