The Kilkenny Activity Centre's activities include Splatball, Bubble Soccer, Paintball, our much lauded 'Hell's Kitchen' Assault Course and loads of fun…
For the Best Stag Parties, Hen Parties or Birthday Parties in Kilkenny look no further! We offer Paintball, Splatball and Bubble Soccer packages which have been rated as "The Best Laugh Ever". Also, through our sister company Kilkenny Concierge, we offer complete packages for hen and stag parties making it a hassle free weekend to remember!
Kilkenny Activity Centre's 'Epic' hen parties have been referred to as "Laugh a Minute Fun", our Stag Parties as "a Brilliant Start to a Great Weekend" and our Birthday Parties as "The Best Ever".
Located to the rear of the Orchard Bar we are also ideally suited for School Tours, Corporate Groups, Sports Clubs or groups looking for fun things to do in Kilkenny!



HELLS KITCHEN
The "Hell's Kitchen" Assault Course is another great activity for birthday parties in Kilkenny. Similar to "Ireland's Fittest Family" it offers a range of obstacles to include climbing walls, crawl nets, trenches, mud and a really fun water slide!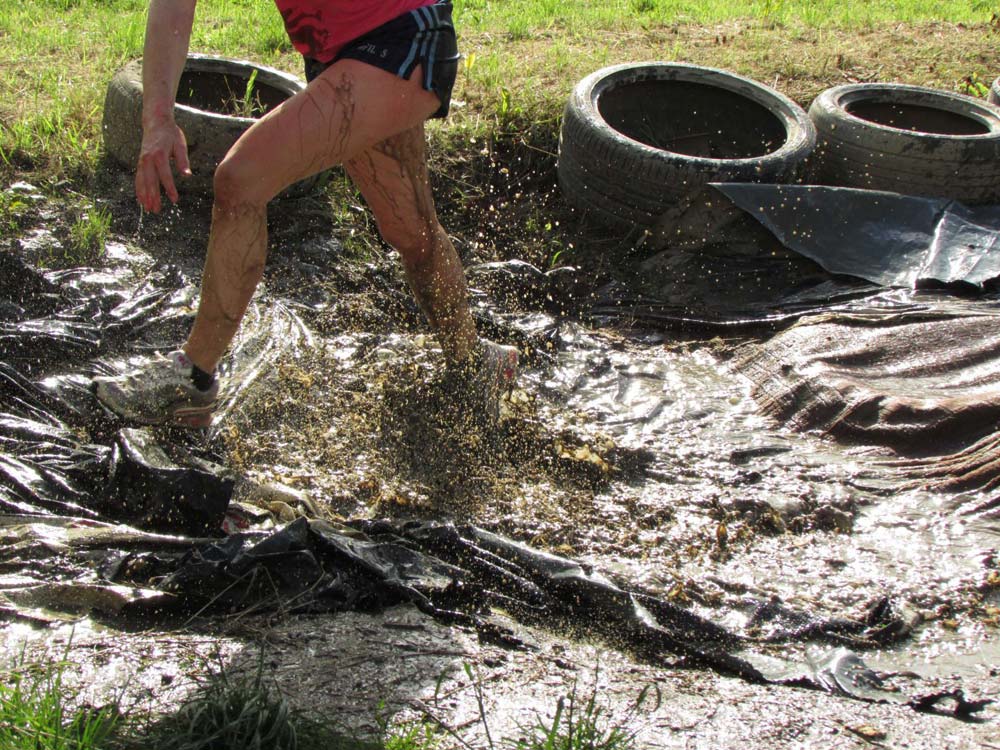 It is an activity suitable for all ages and for groups of varying physical abilities and is certainly one of the most fun thing to do in Kilkenny for your birthday party. Great as part of a two activity package paired with Bubble Soccer, Splatball or Paintball.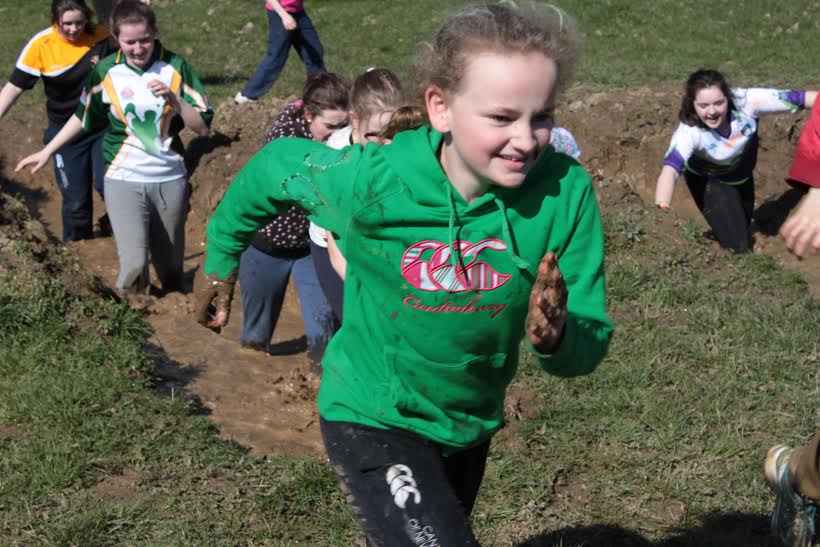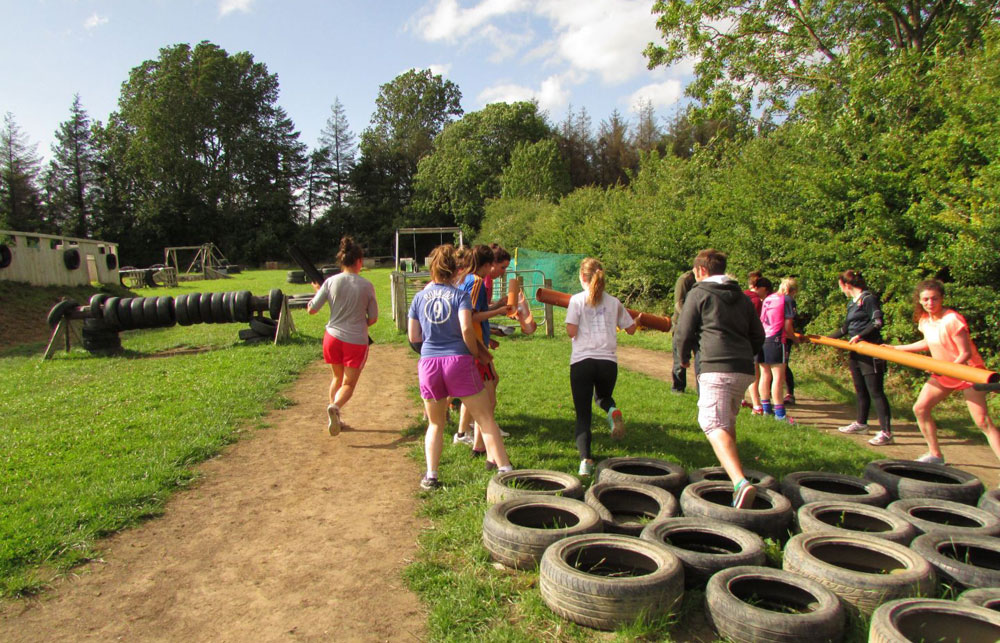 ---
RADICAL PAINTBALL
Paintball is suitable for 14 years and upwards and is one of the best things to do in Kilkenny. It guarantees you an ass whipping, blood pumping, soul searching birthday party experience were the laws of the jungle prevail – Kill or be killed (actually no one really gets hurt!).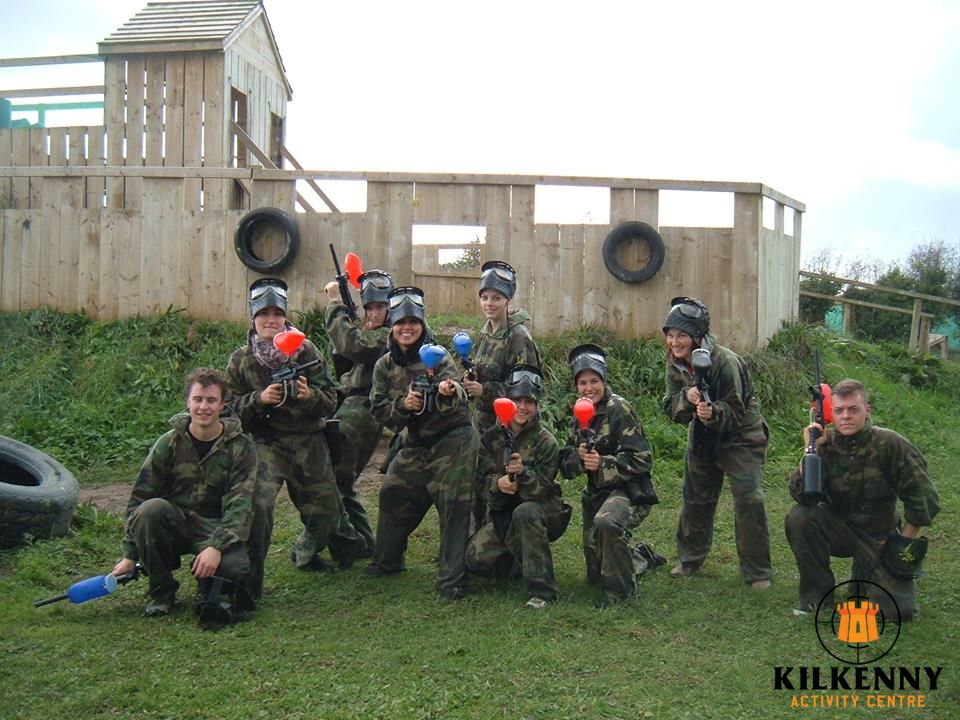 Paintball at the Kilkenny Activity Centre is dedicated to giving you a fun filled but safe birthday party that you will never forget. Book now for a fantastic day out in Kilkenny.
Paintball Battlefields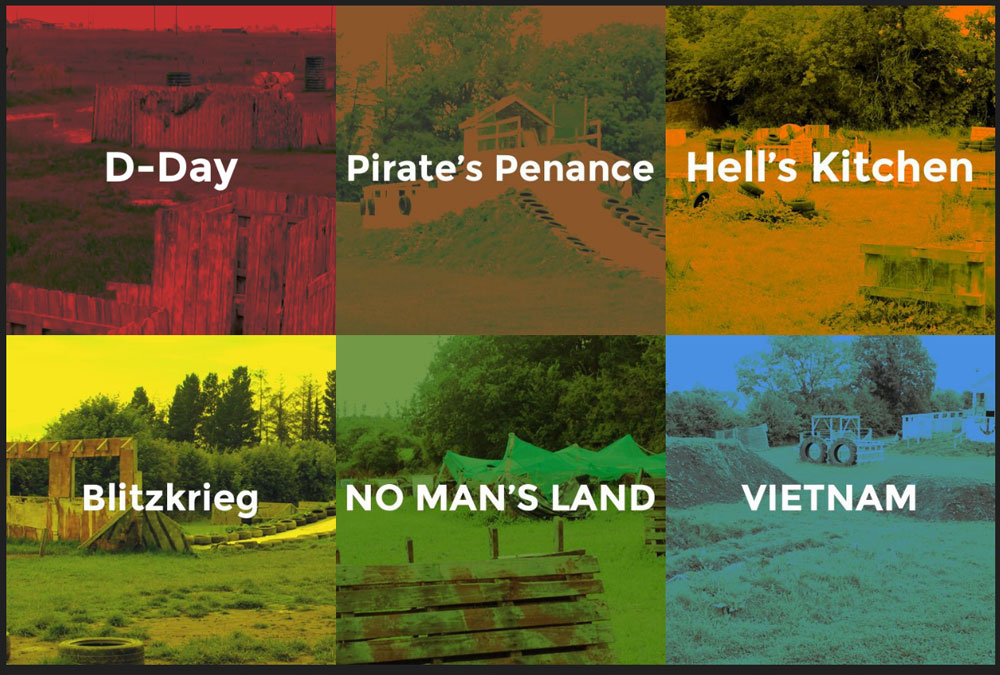 ---

SPLATBALL
Splatball is a lower velocity version of paintball and is often the game of choice for families, hen parties and younger groups - ideal for your kid's birthday party.
We provide all our clients with a choice of a top of the range Splatball pistol or shotgun plus all the ammo you need. Safety masks are also provided.
The game is played on the paintball course so still offers the same intense thrill of battle and test of skill.
So if you fancy yourself as a James Bond or Billy the Kid this game is certainly for you. For the best experience we recommend bookings of groups of ten upwards and the minimum age is 8.
Splatball can be enjoyed by large groups of kids or by all the family. Dad beware – you could become the prime target.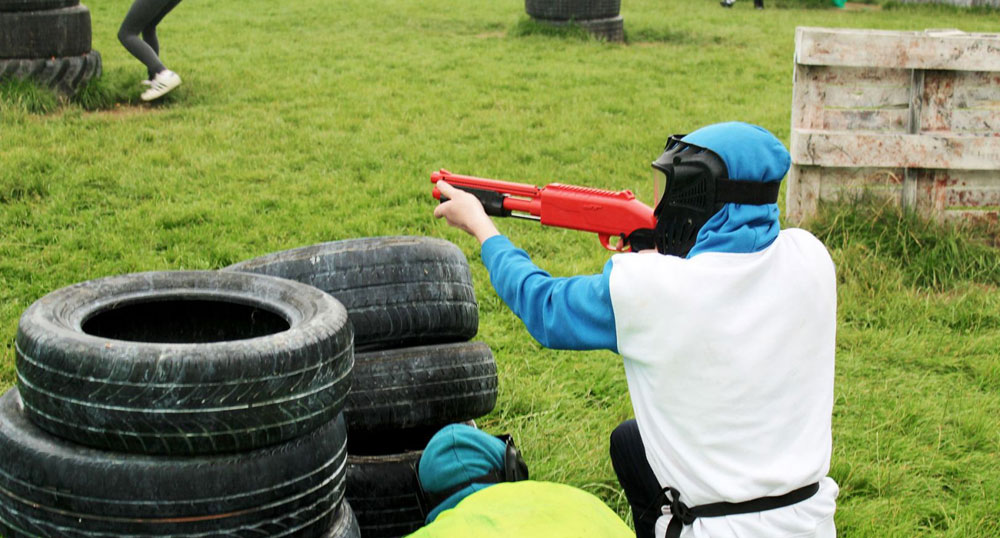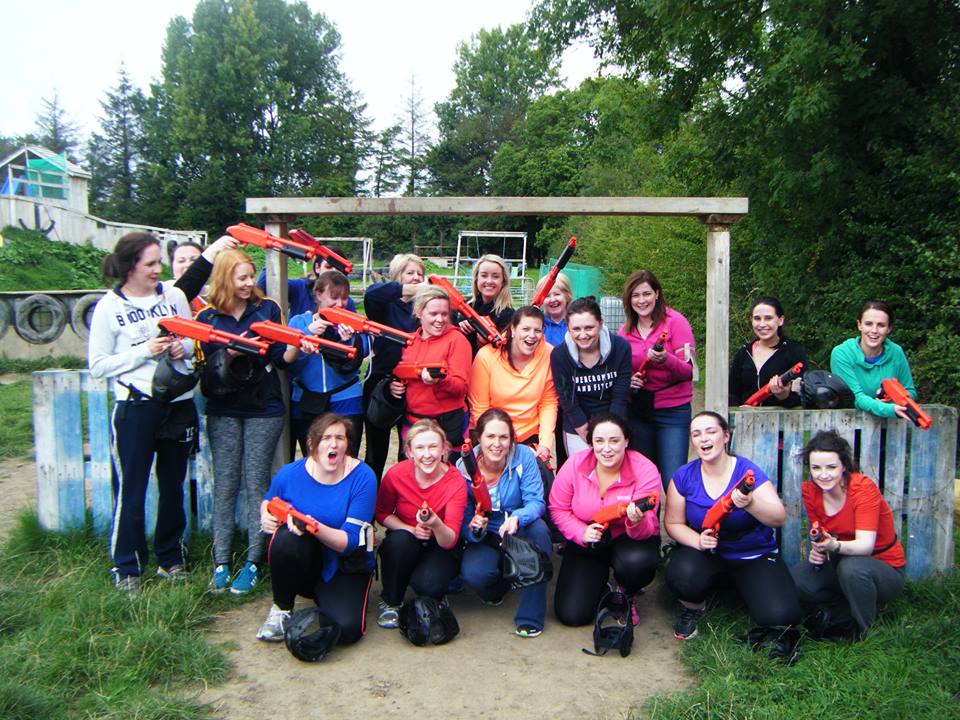 ---

BUBBLE SOCCER
Bubble soccer is the latest craze to hit Ireland's activities industry and you can play it now in the heart of Kilkenny at the Kilkenny Activity Centre.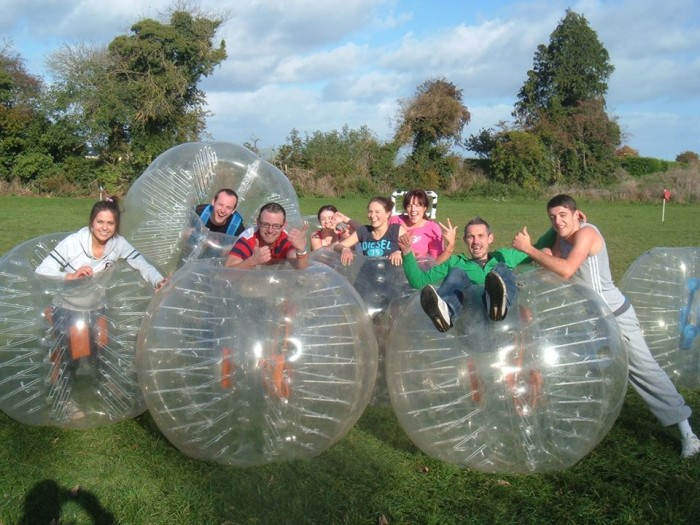 Just like soccer it is a team game played on a football pitch with the object of the game to score more goals than the opposing team. That however is where the similarities end because in this game the participants are protected by a big, inflatable bubble which covers them from head to waist with only their legs free to move meaning any efforts to actually play soccer bring hilarious results.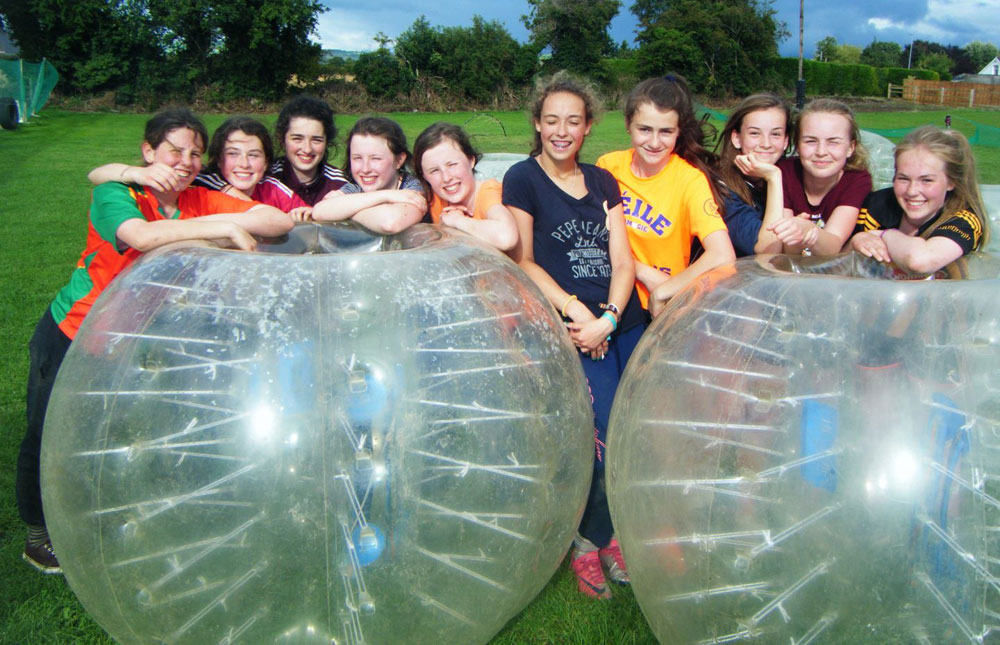 So take part or just watch as players bump into and knock each other over like human bumper cars while trying to show off their football skills. Players can do backflips, dives, rollies or crash right into each other. Anything goes really and if you lose your balance or fall over you'll simply bounce right back onto your feet again.
Bubble soccer is played as a five-a-side team game with any number of substitutes which interchange regularly meaning no one is left out. It can be enjoyed by all ages and is an ideal activity for parties, clubs, hens and stags, corporate or just any group that are out for a bit of fun. We also deliver the game as a package so if you are holding an event in your local community be sure to call us and we will bring this latest craze to you.
---


LOCATION
From Kilkenny City/Train Station
Drive out the Castlecomer Road take the second exit right at the Castlecomer Road Roundabout. Continue to the next roundabout, the New Ochard Roundabout, and take the third exit right. Kilkenny Activity Centre is 350m on your right.
From Dublin/Waterford
Take exit 8 on the M9 into Kilkenny. At the Hebron Road Roundabout take the third exit right and continue straight through the Pococke Roundabout, continue to the next roundabout, the New Ochard Roundabout, and take the first exit left. Kilkenny Activity Centre is 350m on your right.