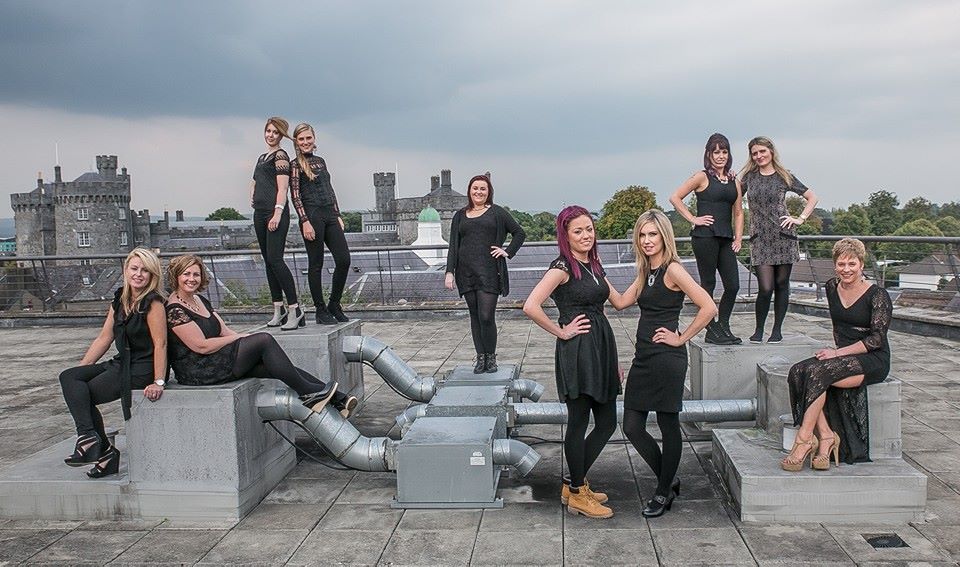 Offering cutting edge styles, we aim to delight customers with professional service, friendly staff and the latest in hair and beauty.
Highly trained stylists & barbers are on hand to make sure your visit to our Boston salon & barber shop is a treat you'll want to repeat again and again.



Established as recently as June 2011 this 2000 sq/ft salon offers a full range of hairdressing services to the community of Kilkenny and the surrounding areas. The store is located on Ormond Street in Kilkenny within easy walking distance of the Ormond Street car park. A highly trained staff of hairdressers are committed to offering an exceptional service at all times. A large range of retail products are sold in the store including hair extensions.
Gift vouchers are available for purchase in store.


Located just inside the doors of the Boston Belle this store was created to offer the men of Kilkenny their own private space within the store. A full range of barbering services are on offer in the store including hot towel shaves and colour. The store boasts its own barber training facility in house offering professional grooming and barbering courses to aspiring barbers.
Also available for purchase are gift vouchers and retail products.
Opening Hours:
Monday – Wednesday: 09.30am - 6.30pm
Friday – Thursday: 09.30am - 8.00pm
Saturday: 9.30am – 5.30pm
Sunday: Closed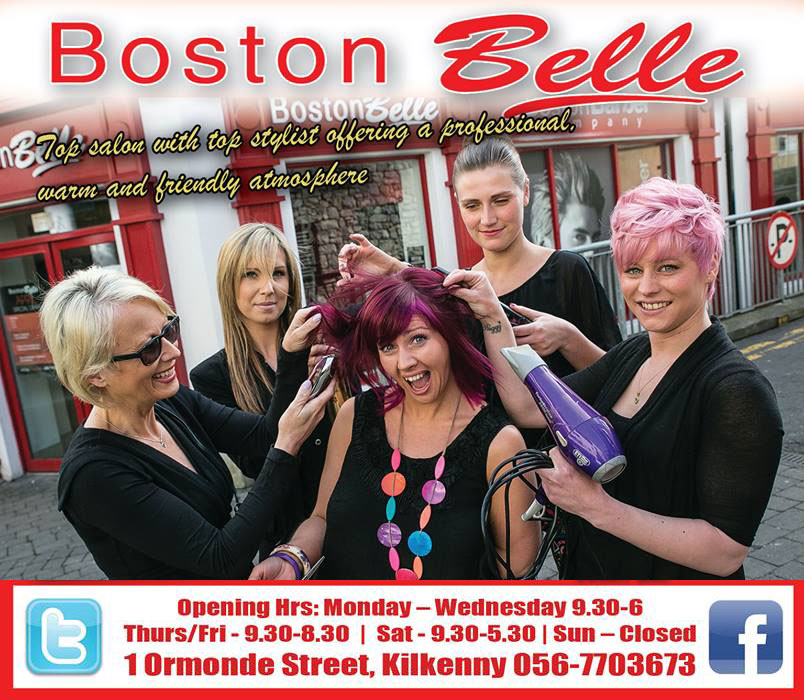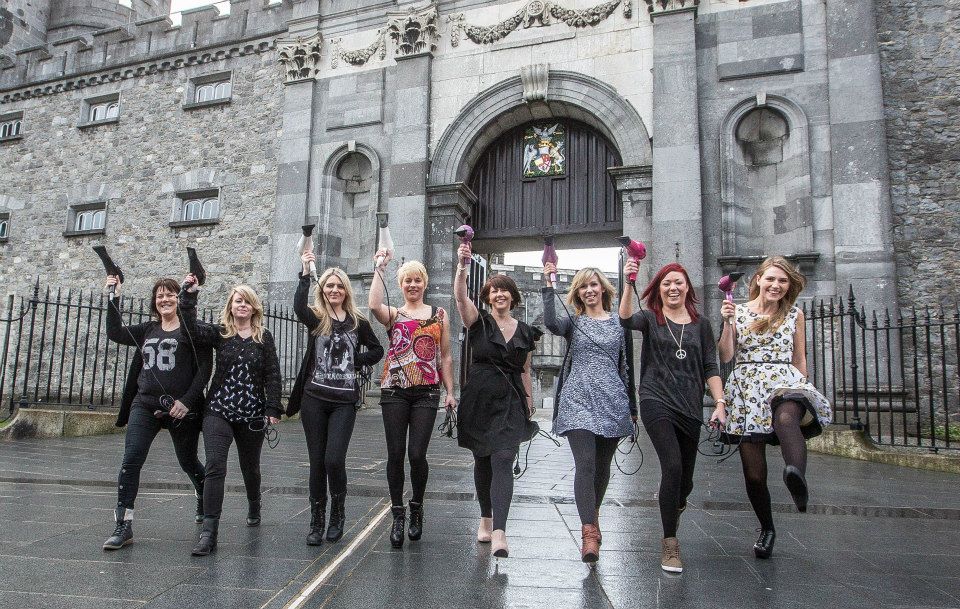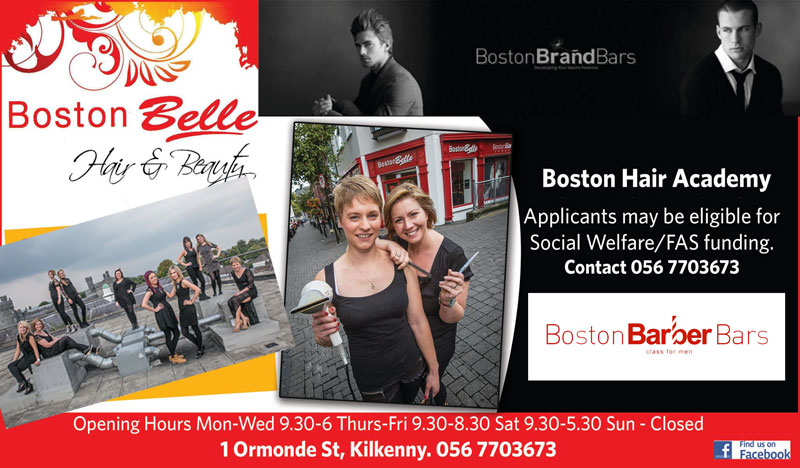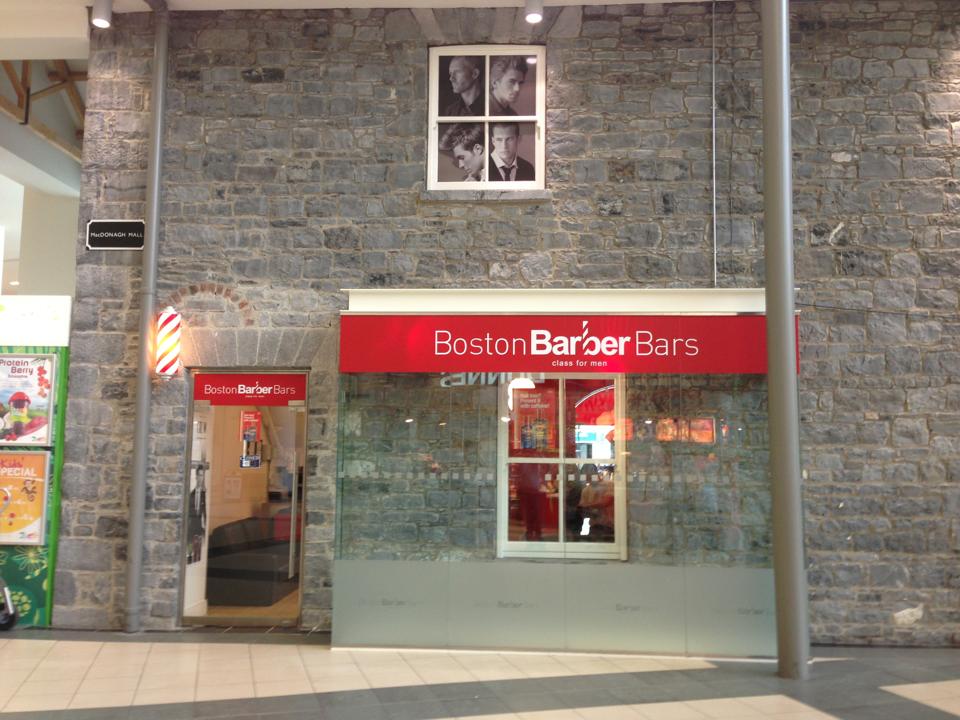 Boston Barber Bars also @ McDonagh Junction Kilkenny
Address: Ormonde Street, Kilkenny City